Latest Improvements
You can bulk download files from Projects without leaving your web browser. Before, bulk downloading was only offered in the Shift desktop app. Now, this feature is available in both our desktop and browser apps.
Clicking your profile icon in the bottom left corner now opens a menu with additional options. You can access your Profile, the support articles in our Knowledge Base, and the logout button, or click "What's New" to see the latest features and updates from Shift.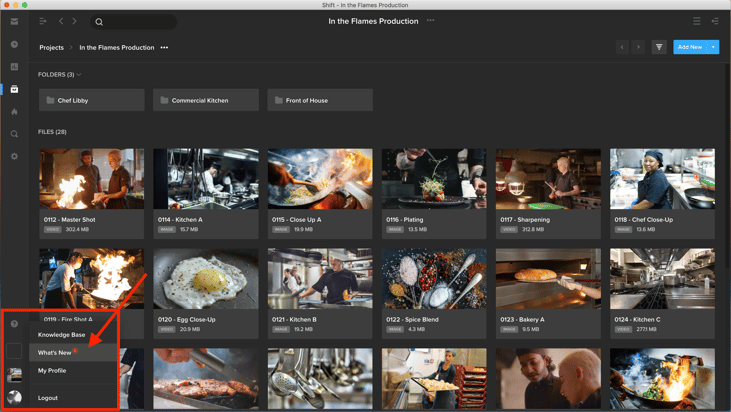 Additional Updates
You can now upload a brand logo to display in your review links. This option has been available for accounts with access to Spotlight, and now it's available for all accounts. Visit the Branding tab in Administration to upload your logo.
Shift now displays metadata for the audio files you upload to Projects. You can access metadata by opening the right drawer and going to the second tab.
User names are now displayed properly in the "Uploaded by" section in list view and in the Information tab on the right.
We've addressed a visual defect with misaligned arrows in the options menu and removed an extraneous line of text from the SafeStream section on the project settings page.
Lastly, this release fixes a bug with applying certain tags to assets.